You can get your birth date on your car's number plate!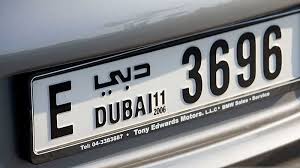 RTA unleashed a new age category of V-coded 'Your Memorable Moments on your Vehicle's Plate'
You can choose a five digit vehicle plates that resembles special dates of your life!
The available numbers relate to the period from 1967 to 2018.
The initiative will be launched on May 2.